Our coding week is filled with varying events (both social and technical) meant to build your social network in CS as well as have fun with other students, win prizes and eat food! Whether you have never coded or are a PhD in computer science, we hope that you will join some of our events this week.
---
Monday (11/7)
Coding Contest Begins!
Calling all coders! Participate in GUWeCode's Fall 2022 Coding Challenges. Challenges are open to all for every experience level from 11/7 at 12 am to 11/10 at 10 pm. Winners will be notified Thursday night, and prizes will be distributed on Friday at the Coding Week Happy Hour!
Beginner Challenges: These two challenges use drag-and-drop interfaces so that you will not get bogged down with syntax issues. Work through the tutorials and expand on them — we'd love to see your creativity!
To be eligible to win a prize, please fill out this form so that we can identify and contact winners!
Game Night & Scavenger Hunt
@ 5:30 – 7:30PM
Idea Lab – Lauinger Library
Create circuit art at the MakerHub and join us for games, dinner, and a scavenger hunt!!
---
Tuesday (11/8)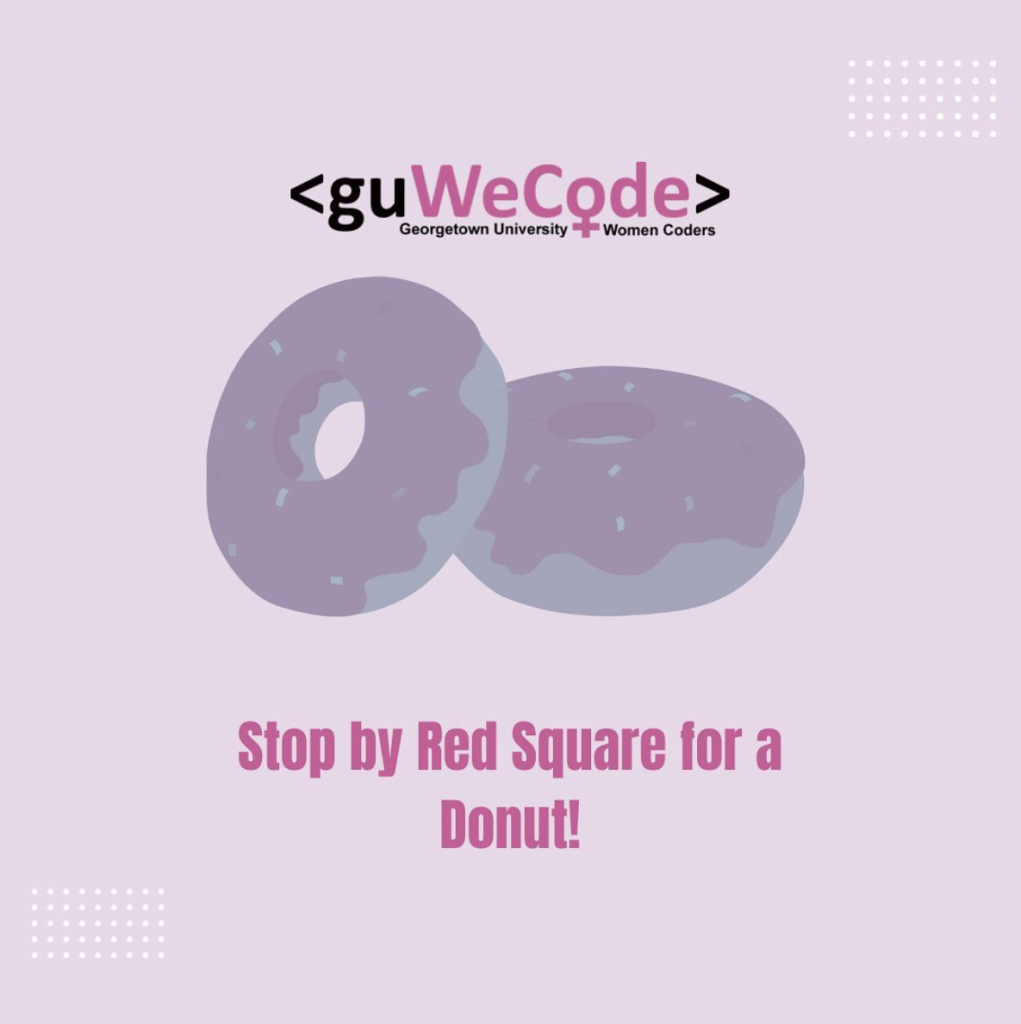 Photo Booth @ 11:30 – 2:00PM
Red Square (Leavey Rain location)
Stop by Red Square for a photo supporting diversity in tech and a donut!
---
Wednesday (11/9)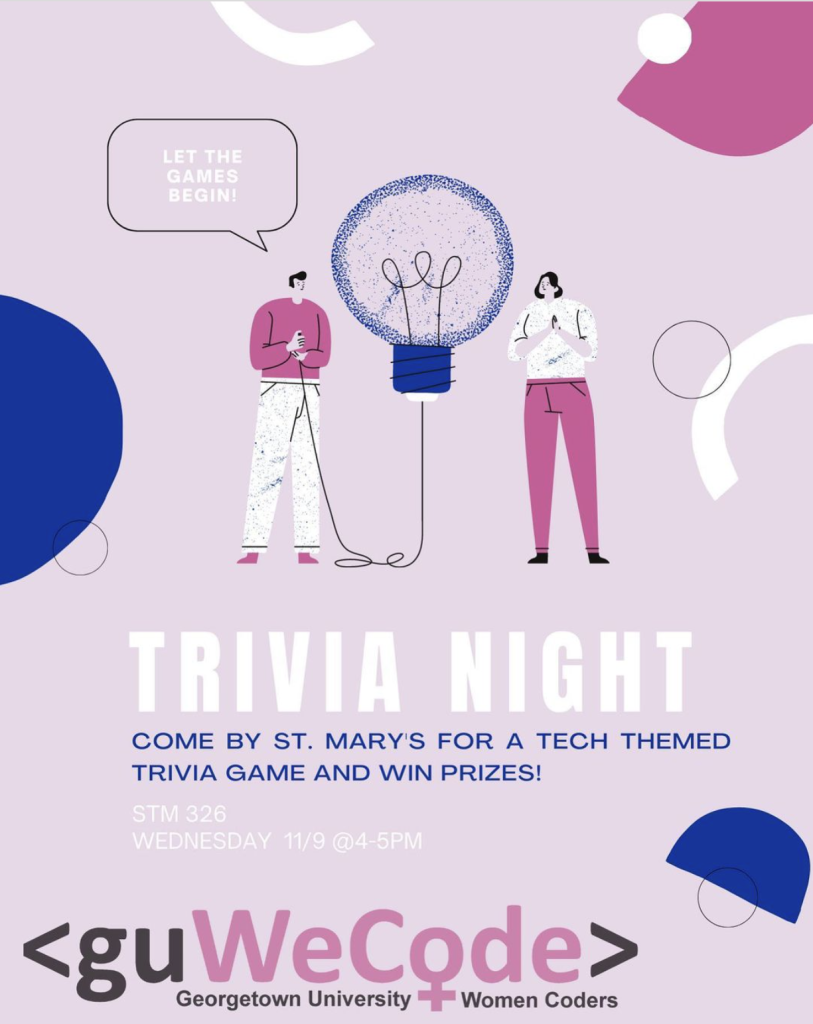 Trivia @ 4:00 – 5:00PM
St. Mary's 326
Come by St. Mary's for a tech themed trivia game and win prizes!
---
Thursday (11/10)
Resume and GitHub Workshop @ 7:30PM
Healy Hall 103
Learn about how to write different kinds of tech resumes with GitHub with GuWeCode and ColorStack! We have empanadas!!
---
Friday (11/11)
Alumni, Student, Faculty Social @ 3:30PM
Healy Family Center (near Herman Room)
This is a great opportunity to meet others in CS, connect with some CS alumni, and socialize with faculty. We will also give out coding week awards!
---